Sabrina Bryan
Sabrina Bryan, is an American singer, actress, author, songwriter, fashion designer, choreographer, dancer, and television personality best known as a member of the highly rated hit Disney Channel Original Movies; The Cheetah Girls, The Cheetah Girls 2 and The Cheetah Girls: One World. The Cheetah Girls and High School Musical are the two best selling music properties for Disney ever! Before she appeared on television, Bryan was a dancer, and trained at Hart Academy of Dance in California. Sabrina competed in the 5th season and the 15th season of Dancing with the Stars. Ms. Bryan continued with the popular franchise as a celebrity correspondent for Dancing with the Stars for E! News, and TV Guide show Reality Chat, hosted Backstage at Dancing with the Stars on abc.com. Bryan was asked back to co-host backstage at Dancing with the Stars for the 10th through 12th seasons. Other credits Include: The Bold and the Beautiful, Grounded for Life, The Jersey, The Gena Davis Show, Mostly Ghostly, Fish Hooks and more.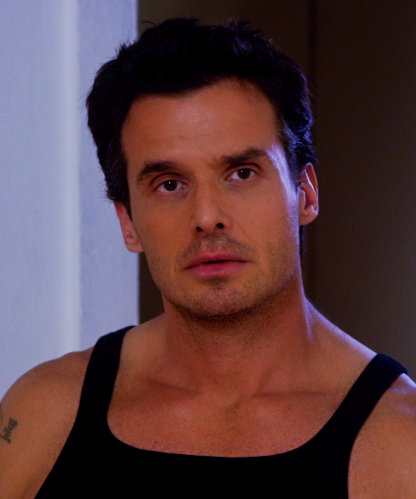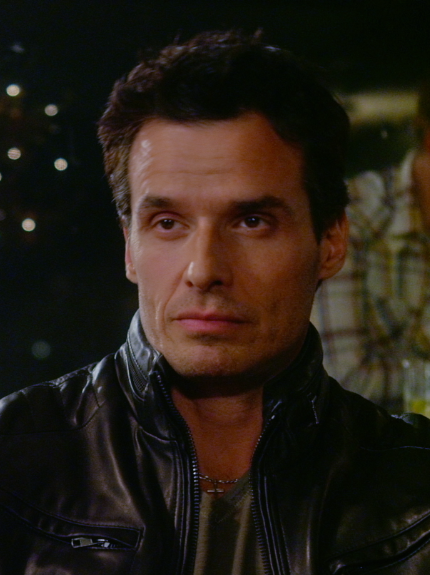 Antonio Sabato Jr.
Antonio Sabàto Jr., is an American actor and model, born in Sicily, Italy. Sabàto competed on season 19 of Dancing with the Stars in 2014. He was paired with professional dancer Cheryl Burke; they finished in 8th place. Sabàto first became known as a Calvin Klein model and for his role onGeneral Hospital. He starred in his own reality show My Antonio in 2009, in which various women competed to become his girlfriend. Mr. Sabato also starred in The Bold and the Beautiful, The League, Castle, Baby Daddy, Hot in Cleveland, Bones, Rizzoli & Isles, CSI New York, NCIS and more. Antonio's father, Antonio Sabàto Sr., is an Italian actor. His his maternal grandmother was Jewish and survived the Holocaust.
Brody Hutzler
Brody Hutzler, played the role of Zachary Smith on Guiding Light from 1996–1997 and the role of Cody Dixon on The Young and the Restless from 1999-2004 before moving on to Days of Our Lives, where he played the role of Patrick Lockhart from 2004–2007. He has also made several television guest appearances on shows, such as The WB series Charmed, Angel and the short-lived 2000 NBC series, Titans. He also starred in the 2008 film Green Flash, along with Torrey DeVitto and Paul Wesley. In 2011, he played Navy Lieutenant Michael Jensen in NCIS. In 2012 he played Jason Sheridan in Ringer and 2014 in Mega Shark vs. Kolossus. He recently played in the Lifetime hit movie, Petals on the Wind.
David Blue
David Blue, is an American actor known for his portrayal of Cliff St. Paul on Ugly Betty and Eli Wallace on the Syfy series SGU Stargate Universe. He has also been featured in Veronica Mars, FX's series Dirt, and Disney's hit comedy The Suite Life of Zack & Cody. Blue received a large following on CBS's Moonlight as Logan Griffen, a technology-obsessed vampire recluse who often assists Mick St. John, played by Alex O'Loughlin. One of Blue's feature film appearances was in The Comebacks, a comedy spoof on inspirational sports movies starring David Koechner, Matthew Lawrence, and Bradley Cooper.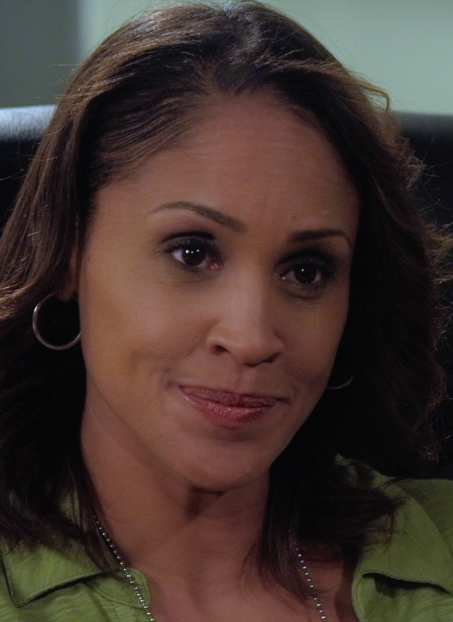 Nikki Crawford
Nikki Crawford, is an America actress known for her roles in, Wag the Dog, Retiring Tatiana, Applause for Miss E and Contradictions. Ms. Crawford has held significant roles in in feature films such as, 98 Souls, Duck, Contradictions of the Heart, and the Wood. And television series, Switched at Birth, Legit, Happily Divorced, H+, Numbers, Malcolm in the Middle,Stalker and The District.
Rachael Markarian
Rachael Markarian, an American actress & dancer trained in Boston, New York City and Los Angeles. As a professional dancer she has toured dancing alongside artists such as Rihanna, Katy Perry, Beyonce, Pink, Kanye West and Justin Timberlake to name a few. In addition, she's had much success as an actress in Film, TV and Commercials, allowing her to work with Ryan Murphy, Steven Soderbergh, Brett Ratner, Ivan Reitman and many more. She's trained with, Arthur Mendoza, Cameron Thor, Alice Carter, Risa Bramon Garcia, Steve Braun, Michael Laskin, Brian Reise, and John Lacy.
Logan Keslar
LOGAN KESLAR, is an professional dancer and American actor. He made is Broadway debut in West Side Story which premiered in the West End and Logan became a member of the U.S. and International touring shows. Other major acting and dancing credits include: On the Town, La Cage, A Chorus Line. Mr. Keslar has also made appearances on the Tony Awards and was cast as the voice of Novem in the television series Gilgamesh.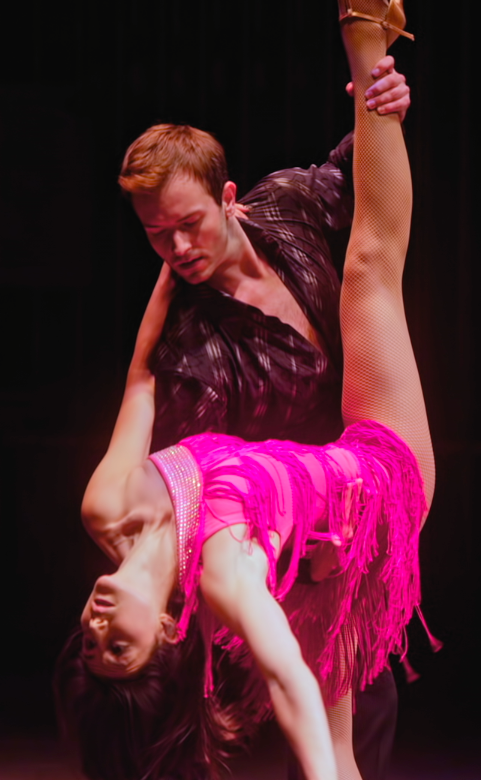 Daisha Graf
Daisha Graf, started as a back-up dancer for some of the largest urban hip-hop, pop, and R&B acts in recent memory– Rihanna, Diddy, Ryan Leslie, Letoya Lucket, Santigold, Janelle Monae, Jill Scott and Beyonce to name a few. She has landed roles on feature films such as, Step Up 2, Step up 3D, and When in Rome.
Daisha has trained as a classical pianist since the age of 5. Her music gained the attention of a major label and she is now signed to Epic Records currently working on new music and can be found alongside an incredible roster of MBK Artists such as Alicia Keys.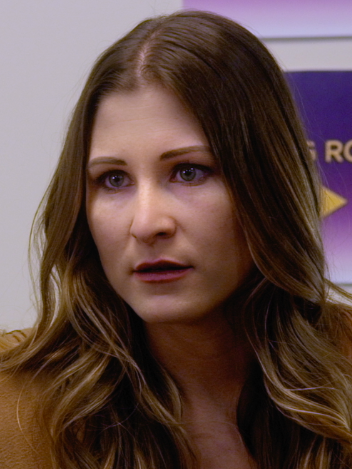 Gabrielle Stone
Gabrielle Stone, is an American actress and dancer born in Los Angeles, California. Gabrielle Stone is the daughter of actor Christopher Stone and actress Dee Wallace. She is known for various movies and television series such as Speak No Evil, the movie Cut and the upcoming movie The Legacy Of Avril Kyte with actors Doug Jones, J. Larose and Dave Vescio. Gabrielle Stone has also worked with actors Billy Zane, Mischa Barton and Dee Wallace in Zombie Killers: Elephant's Graveyard.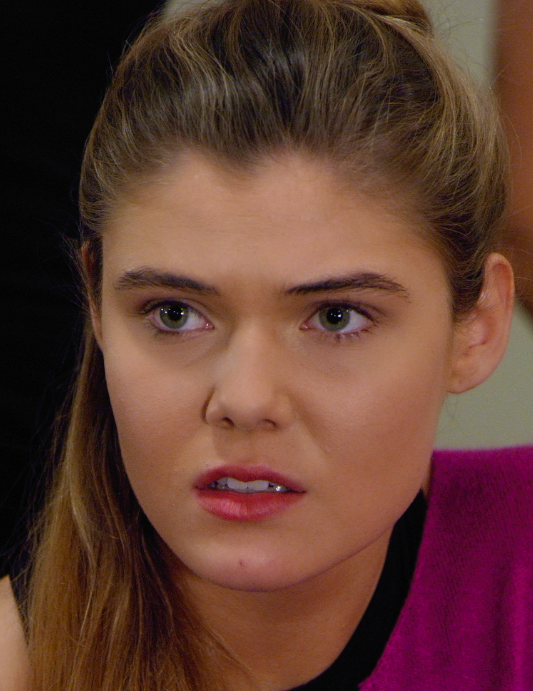 Cambrie Schroder
Cambrie Schroder, American dancer and actress, is the oldest daughter of Ricky Schroder and Andrea Schroder. Credits include the movie, Our Wild Hearts, where she plays alongside her real father and brothers. "Our Wild Hearts", on the Hallmark Channel was her acting debut. Cambrie is also a health and fitness expert; motivates, inspires and educates other young people around the world. She has appeared on talk shows like The Talk, Good Morning America, Fox and Friends, The Marie Show, and more, to discuss youth health and fitness. Now through her acting, dancing, social media, YouTube videos, fitness, dance teams and personal appearances, Cambrie inspires others to BE FIT, BE GREAT. Cambrie is also a student at Pepperdine University in Malibu, California.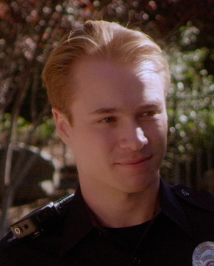 Sam Clark
Sam Clark, is an Australian actor, singer-songwriter from Adelaide, South Australia, best known for his role as Ringo Brown on the Australian soap opera, Neighbours. Sam won his acting role on Neighbours through an Australia wide talent search run by Dolly Magazine and Network Ten. Known best in the US for his role as Leo in Grease Live!. Clark made his musical debut in 2009 with the hit single "Broken", which peaked at number one on the Australian Singles Chart. His third single "Devastated" also peaked at number one on the same chart. In August 2010, Clark released his debut studio album, Take Me Home. As a singer/songwriter he has enjoyed great success in Australia and his songs have been featured in PJ Hogan's Mental and Neighbours.