Stephanie Bok
Stephanie Bok is a writer/Producer for THE AMERICAN CANDY since 2009. Hailing from Dover Delaware, Stephanie holds a theatrical degree from the University of Southern California. Stephanie was a teaching artist for 10 years with White Bird productions and facilitator of the "Griot's Ink" Playwriting Lab. Stephanie's work has been produced by White Bird Production, American Theatre of Harlem, JustAsk Productions, New York City Rep, ActNow Foundation, the DUMBO Arts Festival and Modern Day Griot Theatre Company.
Megan O'Leary
Megan O'Leary is a double threat actor and writer for THE AMERICAN CANDY, a graduate of Northeastern University, The William Esper Studio, The Actors Movement studio and UCB, Megan is well equipped to deliver in front of and behind the camera. Her work has been produced throughout NYC and in Print in MAD Magazine. Her original stage play "Charlotte The Destroyer" won Best New Play at the Edinburgh Fringe Festival. With film and television appearances to her credit Megan is poised to continue her success with THE AMERICAN CANDY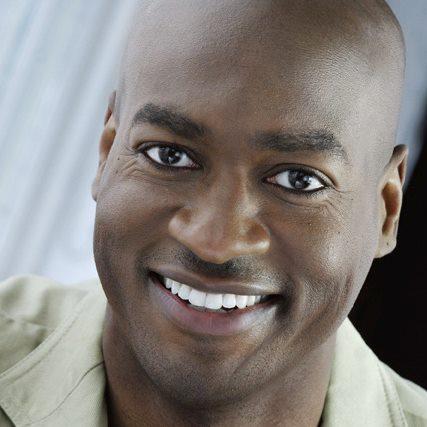 E. George Perry
Chicago native E. George Perry has numerous print, commercial, film and theatrical projects to his credit. Currently working on several film shorts and web series. E. George Perry has been a member of THE AMERICAN CANDY since (when?) Always grateful to God and thankful to his family and friends for their continued support. Follow his journey on social media as E George Perry
Nina Ashe
As one of the original members of THE AMERICAN CANDY Nina Ashe has an extensive background in sketch comedy; improv; and comedy delle'arte. A graduate of the H.S. of performing arts and The William Esper Studio, Nina has appeared in numerous stage plays and can be seen in the feature film Homecoming, on Netflix, Amazon and iTunes. Nina brings the experience and creativity that helps to make THE AMERICAN CANDY successful.
Wilkie Cornelius
Wilkie Cornelius is a writer/director and producer in the film and theatrical medium. He has written and directed two plays "The longer tail" and "Single Hills", as part of his show "The Wa Wa Wa Wilkie show" he has written and directed numerous short plays and comedy sketches which were originally presented at the Nuyorican Poets Cafe. His latest production "15 Hours" is a political documentary (about what?), he also directed and produced the film version of his stage play "Single Hills"
Xavier Rodney
A Brooklyn native, Xavier Rodney received a BFA from SUNY Stony Brook University where he minored in Theatre and Digital Arts. He's been a member of AMERICAN CANDY since 2013. He is the Artistic Director & a company member of "Stories of Substance", which uses the arts to educate students about Alcohol, Tobacco & Other Drugs (ATOD). Mr. Rodney is currently in production of his web series, "Going Nowhere", which he writes and directs.
Dumeha V. Thompson
Dumeha V. Thompson, Actor, writer, director/performance artist, theatre maker cultural curator, teaching artist and facilitator, Dumeha is captivated by a compelling story, and creating that story along with her many other talents is what she brings to THE AMERICAN CANDY
Myriam Moss
Myriam Moss, brooklyn native, actor, dancer, singer, all around entertainer. Myriam has been a member of THE AMERICAN CANDY since 2009, she is also the face of Shape-Up NYC 2014.
Brooklyn Stephen Coifed Jr.
Born and raised in Brooklyn Stephen Coifed Jr. is a 6'3" model/actor that has various credits ranging from primetime network television shows, commercials for brands such as Microsoft and Reebok and print work for And1 and Dutch Master. Stephen adds the authentic Brooklyn Flavor to THE AMERICAN CANDY
Gretchen Knapp
Hailing from Boston, Gretchen Knapp studied Philosophy at Boston University. She is a musician that plays bass, and she is a member of Boston's infamous drag- theater company, "The Gold Dust Orphans.Gretchen is a theatrical designer and curator, and a member of the Playhouse Creatures Theater Company, and now a member of THE AMERICAN CANDY
Martin Balaguer
Martin Balaguer is an actor and director from Argentina. He appeared in the major motion picture There Be Dragons directed by Roland Joffé and performed in numerous Shakespearean productions in an English theater company in Buenos Aires. In New York, he most recently performed in a play for the NY International Fringe Festival 2015. Martin has been a member of American Candy for over three years.
Alexis Braxton
Alexis Braxton has been an ensemble member of THE AMERICAN CANDY for 3 seasons. Alexis is a diverse performer, actress and musician. Alexis is a member of the musical theatre company Bizarre Noir, she is currently taking improv classes at the Upright Citizens Brigade. Her goal is to create a one-woman show full of singing, dancing, and a huge dose of comedy.
Saleema K. Josey
Saleema K. Josey has been a member of THE AMERICAN CANDY since 2013. As a performing artist she has participated in live shows, musical performances and special events. Prior to joining THE AMERICAN CANDY Saleema participated in several community musical theater productions throughout NYC. A staten Island native and graduate of the Talent Unlimited High School on the Upper East Side, Saleema is passionate about education and historical research.
Rich Wisneski
Rich Wisneski is a born and raised NYC actor. An avid performer, Rich has performed in multiple festivals, including Planet Connections, Theatre Festivity and The NYC and Chicago Fringe Festivals. As a founding member of Cupcake Lady Productions, head writer for Cupcake Lady Wrestling and a member of the Spontaneous Shakespeare Players, Rich has won "Best Sound Design" and "Best Supporting Actor from Planet Connections Theater Festivity. Rich is a published playwright whose work has been presented at the PCTF and the Bronx Zoo and he also performs with the leave a Lasting Mark Concert Series at the NYC Bitter
Franck M. Juste
Raised in Brooklyn by way of L.A., Franck M. Juste actor/writer was nominated for Best Actor in a Short NYCIFF 2016. Franck has been seen on screen in the Dark Knight Rises, Gigahoes, and Loyal to the Game. A graduate of the Atlantic Acting Conservatory, Franck has been a member of THE AMERICAN CANDY since 2010
American Candy
Okema T. Moore
Okema T. Moore is a multi-faceted actress cultivating quite a life of experiences. She has performed in the OFF-Broadway adaptation of Dream Girls and Once Upon a Pastime. Her body of work includes television and film performances including her own self produced projects. Since joining THE AMERICAN CANDY, her comedic timing has sharpened and the overall experience has had a positive impact on her as an artist.
Coming Soon